Are you trying to book an individual consultation with me? Go to the Services page.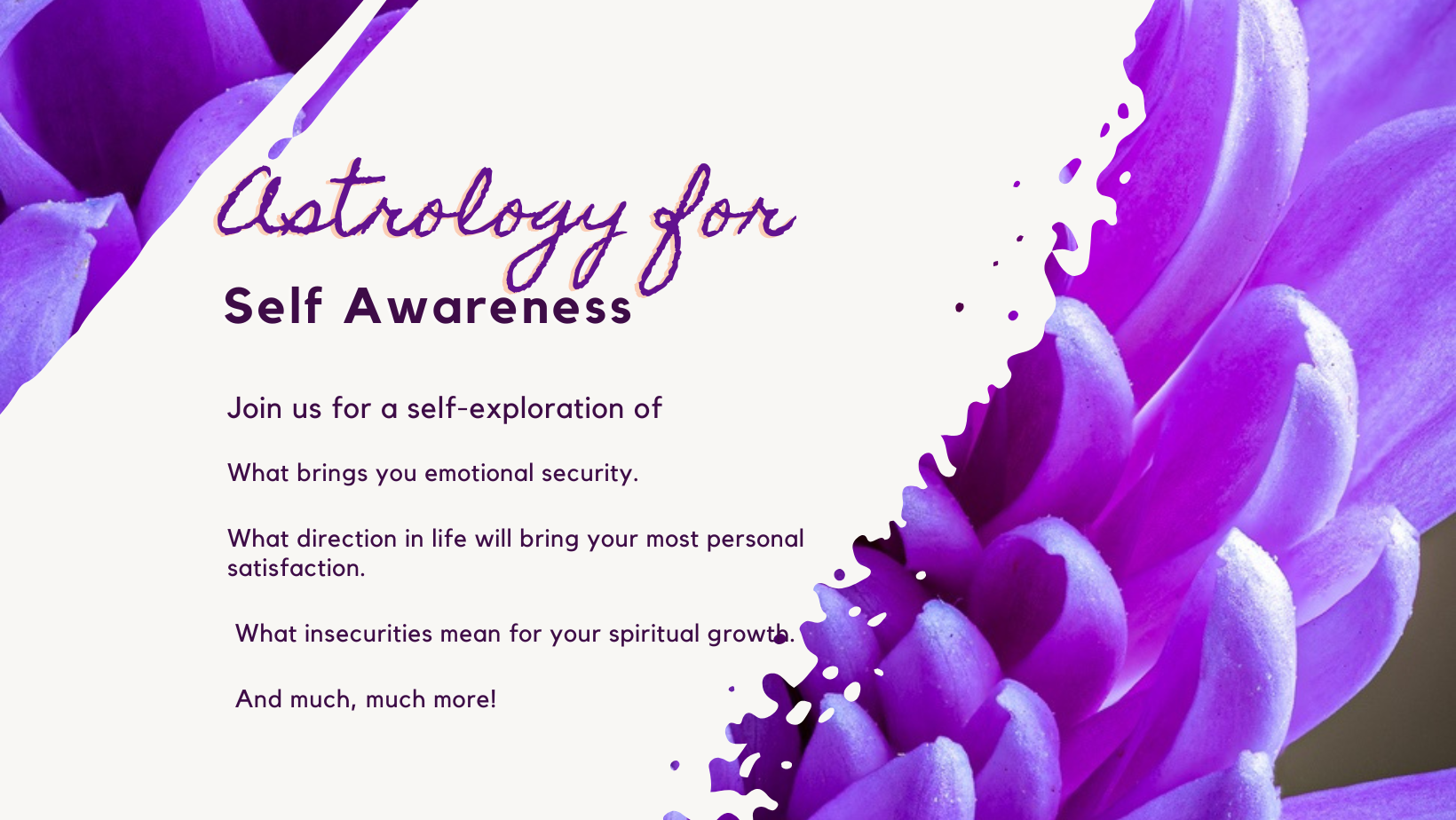 Class Description
What calms us down? What are our insecurities, and how do we overcome them? When is the time to persevere, and when to change course? What opportunities are being given to you? These and many other insights are all mapped in your natal chart. Join us for an exploration of that natal chart and how it helps us grow in awareness.
The class is offered monthly with a different topic. For the most up-to-date schedule, including the day and time of our upcoming labs, check the booking page.
Kick in the New Year with New Awareness
January 2023 – Moon:  Emotions and imagination.
February 2023 – The Lunar Nodes: The direction in which growth will bring you most personal satisfaction.
March 2023 – Saturn: Obstructions to the energetic circulation and how to alleviate them.
April 2023 – Saturn: Insecurities, perseverance, and where the rewards of your effort are guaranteed.
May 2023 – The Ascendant: How people perceive you at first sight.
June 2023 – The Lunar cycle: Time to work and time to rest.
Registration
To register, click on the button below. You will be directed to my booking page where you can select the class for which you wish to register. Follow the prompts to select time zone, and available day and time. If you are registering for one class time only, select the time slot and click continue. Only after you have completed the registration form you will be asked to pay. 
Monthly Subscription
I also offer an option for a monthly subscription to the lab and any other ongoing classes. To find out details, click below.